When you enter a private space, like the studio of an artesan can be, it's always hard to be able to express the vision and idea behind it.

I always take my time, trying to understand who I'm talking with and how the process works out, before starting with the photos.
The reason why I wanted to meet these two women is because the tradition of glass factories in Murano has been a man thing, since I know and despite I'm not a real expert in this field. See Chiara and Mariana trying to find their way into this world and wanting to make their dream to come true, was quite inspirational.
Another reason I found great about this duo is that they want to be even more innovative, they have in mind what's the tradition of the Murano glass, but they want to take into it the experiences they matured around the World. The innovations in a traditional art like this is not always well accepted, but I really hope they can show and disclose their vision and passion.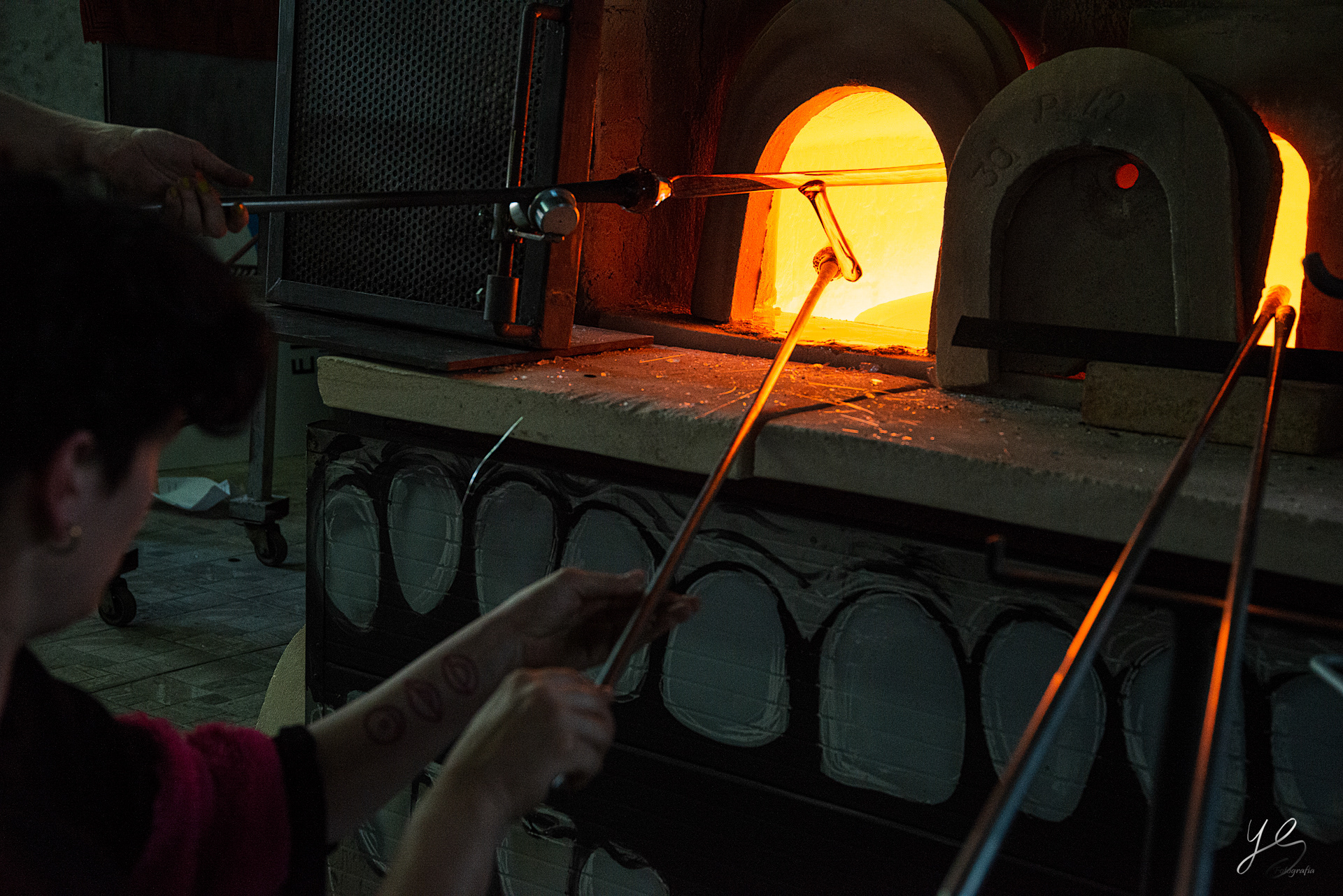 Be creative in any kind of work you get into, show your idea, follow your inspiration, you may be accepted or not, but after all an artesan work is all about showing what's your inner soul, what your mind created even before you actually put your hands into it.
Will surely follow the steps of these two courageous women, see their progresses and hopefully they'll inspire other women to accept this challenge and open their own studio.